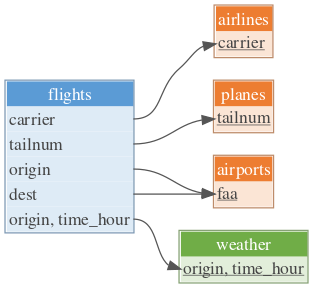 Materialize
Source:
R/dm.R
materialize.Rd
compute() materializes all tables in a dm to new (temporary or permanent) tables on the database.
collect() downloads the tables in a dm object as local tibbles.
Arguments
x

A dm object.

...

Passed on to compute().

progress

Whether to display a progress bar, if NA (the default) hide in non-interactive mode, show in interactive mode. Requires the 'progress' package.
Details
Called on a dm object, these methods create a copy of all tables in the dm. Depending on the size of your data this may take a long time.